You read that right, International Rapper Post Malone is 'Flexin' on Twitch.tv!
The talented rapper and songwriter is indeed shooting some soldiers in Call of Duty just last week! Now on the holiday season, he's probably taking a break from all the music and fame to chill and play video games.  Now, he's not only a rapper, influencer, producer, singer, dancer, and a chicken wing fanatic, but he's also a Twitch Streamer!
Post has also been playing and hanging out with pro Call of Duty players. Maybe that's where he gets his skills! We have proof that he does not only play it casually, he's actually quite well when you see him play. He got the job done on a gameplay, wiping out a single team saying "I will murder you all!". Of course, knowing Post, he means well when he says that. *giggles*
Rising Twitch Star? Now they always say "Congratulations!"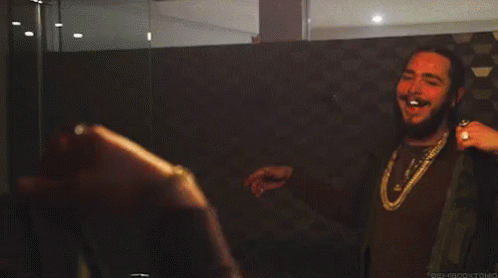 The 22-year old is garnering fans on a fast pace. With over 440,000+ views and almost 200,000 followers this guy will be a star in Twitch soon and we know it.  This is also because of the user-friendly atmosphere that Twitch brings to the people, props to them for making post so happy. You can see the smile he got when he noticed that he is live and on air.
This could be the start of more superstars coming to stream on Twitch.  Being the best platform for streaming video games, it's no secret that it could be a place for actors, actresses, singers, and even some politicians to venture on. We have so much ideas, imagine U.S. President Donald Trump playing CS:GO or Resident Evill 7. Surely a channel that we would like to see!
Congratulations to Post Malone for entering the streaming world! We wish him the best and good luck on his career as a player and streamer! This definitely is one of the best gifts for us viewers this 2017!